DSL SFP Modem - High-quality DSL SFP Modem manufacturer from Taiwan | Proscend Communications Inc.
PROSCEND is Taiwan high-quality DSL SFP Modem manufacturer and DSL SFP Modem supplier Proscend Communications Inc. was founded in 1999 and is located at the Hsinchu Science Park, a well-known high-tech park in Taiwan. Our mission is to design, develop, manufacture, and market innovative broadband products of networking. since 1999.
DSL SFP Modem
DSL SFP Modem enables broadband last mile solutions.
The broadband last mile technologies are variant and evolving, traditionally, Service Providers have replaced the entire CPE (Customer Premises Equipment) device while subscribers changed their last mile options, not only does it increased service provider's CAPEX and OPEX but also the loss of time-to-market and excessive inventories, the total loss grew significantly when the highly-intelligent, costly network alliances such as SD-WAN uCPEs, Firewalls or business routers were deployed at business subscribers' sites.
Proscend solves the pains, by offering VDSL2 and G.fast broadband modems, in SFP form factor which can be easily plugged into a SFP slot equipped with most network appliances. Service Providers can freely swap the last mile service among active fiber, GPON, VDSL2 and G.fast, by swapping the SFP modems, without the needs of replacing the entire CPEs.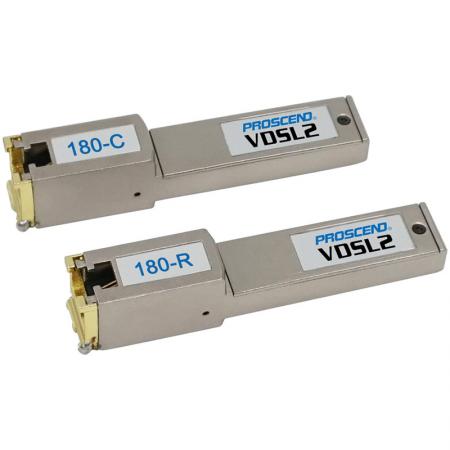 180-C / 180-R
The Industrial VDSL2 SFP Modem 180-C / 180-R is a compact pair of Small-Form Factor Pluggable...
Details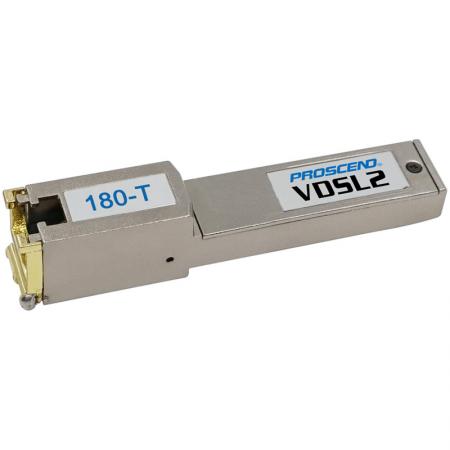 180-T
The VDSL2 SFP Modem 180-T is a unique Telco-grade VDSL2 SFP modem which is MSA (MultiSource...
Details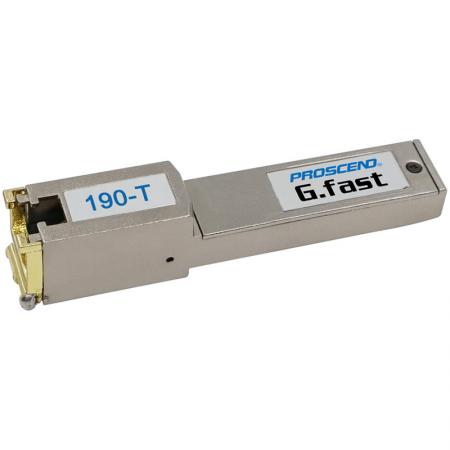 190-T
The G.fast SFP Modem 190-T is a unique Telco-grade G.fast SFP modem which is MSA (MultiSource...
Details
Industrial 5G NR Cellular Router
Get Industrial 5G Cellular Router Datasheet.
Download
PROSCEND DSL SFP Modem Service Introduction
Based in Taiwan since 1999, Proscend Communications Inc. is a world-class and industrial grade DSL SFP Modem supplier and manufacturer with more than 25 years of experence in the Network Communication Industry. Major products and services, including Industrial-grade products,Internet of Things solutions, and Intelligent Network Management System. All network communication device and systems can manage data from devices connected to IoT networks in any harsh environment.
PROSCEND not only enables customers with mission-critical Internet of Things (IoT) connectivity products, services, and solutions, but also provides a network and device management platform to ensure reliable Internet and secure data in demanding environments for deployments of any size, anywhere.
PROSCEND has been offering customers high-quality DSL SFP Modem production service, both with advanced technology and 25 years experience, PROSCEND ensures each customer's demands are met.
Contact Us
Welcome to get in touch.