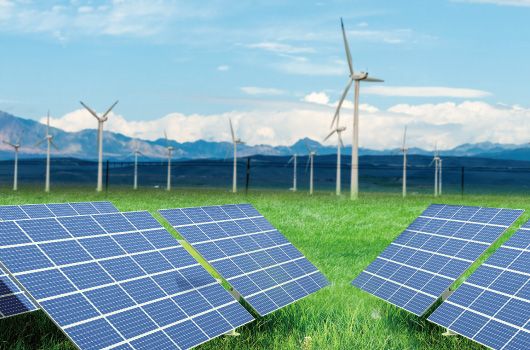 Power & Utilities
Industrial Ethernet and LTE Remote Applications.
With wide operating temperature, pressure tested and safety standards, Proscend delivers a variety of industrial Ethernet and wireless Industrial Cellular Router products designed for reliable transmission, secure remote, instant monitoring to perfectly used in the power and utilities applications including Smart Grid, Smart Metering, Oil and Gas, Green Renewable Energy (Wind Power, Solar Power, Water Power), and so on.
---
4G LTE Industrial Long Reach PoE Extension Solution.
Proscend's 4G LTE Industrial Long Reach PoE Extension Solution has been adopted in the oil and gas industry to enable sustainable production and secure supervision. The real-time 24/7 surveillance system with Industrial IoT technology acts as an essential solution for the oil and gas industry to manage emergency conditions, asset monitoring, and predictive maintenance. Proscend offers a combination of 4G LTE Industrial Cellular Router M330-W with an extended LTE roof-top antenna, a pair of Industrial Long Reach Power over Ethernet Extender 701MP/101MP, and a 48-56VDC power supply to integrate into the weatherproof enclosure with other related surveillance equipment.
Long Range Communications and Long Reach Power Supply.
The 4G LTE Industrial Long Reach PoE Extension Solution is designed to ensure reliable network connectivity and sufficient power requirements of surveillance infrastructure since the oil tanks are located in remote locations and required long-distance communications in harsh environments. Proscend's Industrial Cellular Router M330-W is a rugged compact Long Term Evolution (LTE) network router that provides wide-area network coverage and high-performance data transmission to meet mobility, connection density, and low latency purposes. To utilize existing cabling infrastructure, Proscend's Industrial Long Reach PoE Extender 701MP/101MP is designed to transmit data up to 1 km and support IEEE 802.3at/af Power over Ethernet reducing the amount of wiring cabling and offering remote power. The Cellular Router M330-W and Long Reach PoE Extenders 701MP/101MP with wide operational temperature design have the versatility you need for space-constrained and industrial applications in highly tough environments.
Proscend is devoted to ensuring highly-demanding technologies and solutions to critical networks for a wide range of industrial IoT applications. Our securely reliable Ethernet and LTE Industrial Cellular Router portfolio gives you the flexibility to meet rigorous requirements of power and utilities. Our technical engineering team is committed to providing customer-oriented support service for your business opportunities. You are welcome to contact us and let us know what we can provide with you.
Case Studies

Recommended Products