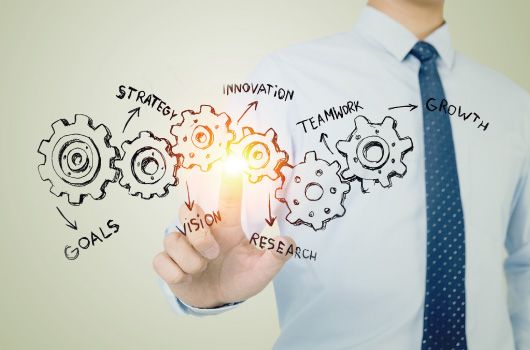 R&D Capabilities
Proscend highly emphasizes on every process and detail from design, manufacturing, testing, verification, production, and logistics to deliver industrial-grade highest quality, reliability and availability. To make sure our products used in extreme conditions, strict environments, and versatile applications, we seriously strengthen our research and development capabilities as well as leverage our technical knowledge across markets to generate innovative ways, refined technologies, and distinctive value for our worldwide partners.
---
Proscend has its own core hardware and software technologies in LTE (Long-Term Evolution), DSL (Digital Subscriber Line), and SHDSL (Single-pair high-speed digital subscriber line) technologies. We are among the best manufacturers in the international market supplying innovative networking products like Industrial-grade Cellular Routers, Industrial-grade Ethernet Extenders, DSL SFP Modems and Long Reach PoE solutions fulfilling various high-bandwidth demands for video and voice transmission. With professional technical strength, Proscend cooperates with its worldwide partners and is awarded with projects from Japan Railways, Paris Metro, and Electrical substations in Germany.

Proscend is constantly working on Industrial IoT (Internet of Things) applications and M2M (machine to machine) connectivity in industrial networking and shift its R&D focus toward Industrial LTE Cellular Routers with promising outlook. We are dedicated to developing mission-critical communications and working with customers to create new products which offer added value. We enhance comprehensive product portfolios from IP30 to IP68 ratings with the functions of Wi-Fi, GPS and PoE. Proscend attaches closely with worldwide clients for customizing intelligent software and hardware to achieve their specific requirements and continues providing valuable and innovative products and services.
Proscend's the Advantages of Research and Development:
● Team members with more than 300 man-year experience in top-tier communications and networking enterprises.
● Develop and own our hardened hardware design and core software technologies to customize our products' layout, interface and functions.
● Work with first-tier networking industries over 20+ years in operation.
● Provide products that you can trust will stand the test of time and move to market more quickly.
● Offer professional technical supports for various industrial networking applications across a range of industry segments.