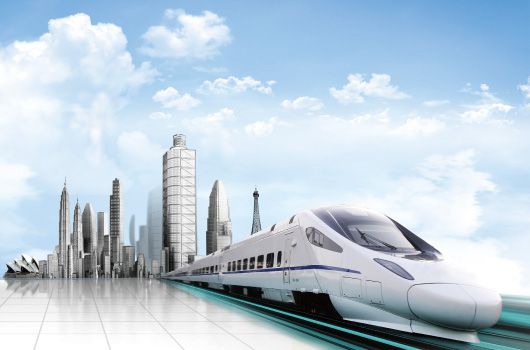 Transportation
Industrial Ethernet and LTE Mobility Applications.
Incorporating the backbone of intelligent transportation systems, Proscend provides hardened industrial Ethernet and LTE products designed for connectivity, analytics, and security for device management and data collection, such as control of digital signs, real-time traffic flows, incident monitoring, and road monitoring. With critical certificates EN50155 and EN50121-4 for rolling-stock and railway, our products support QoS, VPN configuration to ensure reliability and stability.
---
Wireless IPTV Application for Mobile Vehicles.
The 4G LTE WiFi Cellular Router M330-W has been applied into IPTV (Internet Protocol Television) application for recreational vehicles (RVs) to enable sufficient bandwidth and to improve better network coverage. The RVs are made from metal to cause shielding problem and weak signal, and a wireless signal is not easily pass through metal. Therefore, the Cellular Router M330-W is connected with the customized 5-in-1 outdoor magnetic mount roof-top antenna to receive LTE, WiFi, and GPS for combining multiple functions, like playing video streaming over Cellular/WiFi, and guiding the route via GPS simultaneously as well as enhancing more stable signal and better sensitivity. The Cellular Router M330-W can be also connected your digital multimedia box via a RJ45 Ethernet cable for backup support. With long-distance wireless connectivity and secure VPN tunnels, the Cellular Router M330-W provides dependable communications and improves the whole RV Internet experience to give you secure, fast and reliable connections.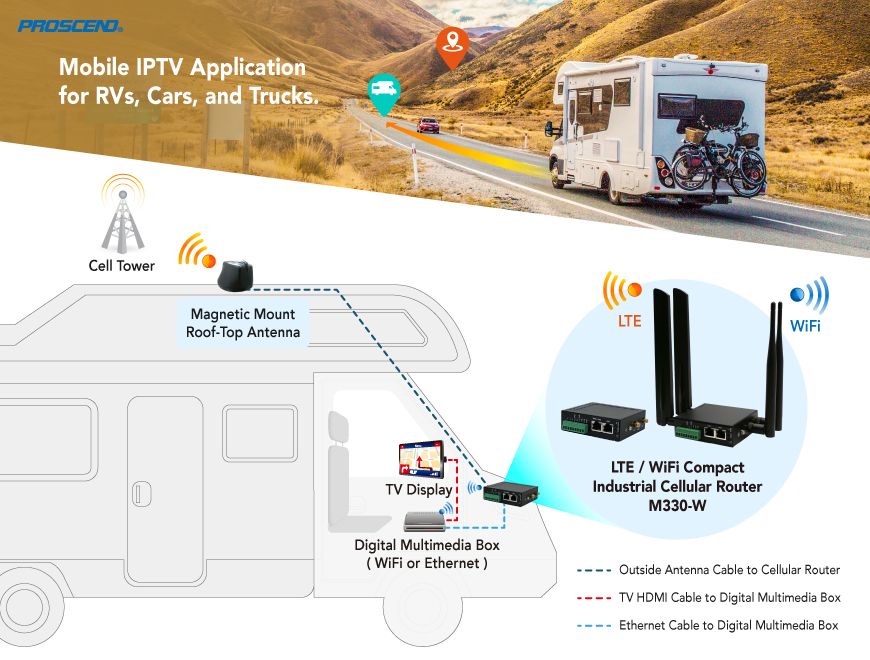 The 4G LTE WiFi Cellular Router M330-W with an outdoor 5-in-1 antenna enhances stable signal in IPTV application for RVs.
Best Choice for Internet of Vehicles.
Our portfolio delivers effective connectivity and various mobile applications in trains, metro-systems, light-railways, buses, electric and other automobiles. With GPS function, WiFi support, and LTE technology, our industrial cellular routers, like Compact Cellular Router M330 series and Dual-SIM Industrial Cellular Router M301 series are perfect ways to be used in Internet of Vehicle (IoV), fleet and asset management. Please contacut us to address your unique needs.
Case Studies

The Case Study of Industrial Cellular Router M330-W for IPTV Streaming Media Application in Internet of Vehicles.

Download

The Case Study of Long Reach PoE Solution 708MP / 100MP in Transportation.

Download

Recommended Products