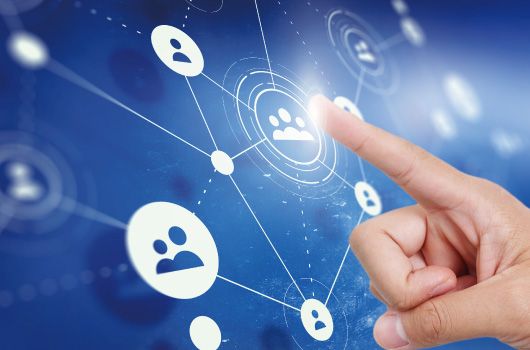 About Us
A Mission-critical Communications Expert in IIoT Solutions
Proscend Communications Inc. founded in 1999, is one of the most well-experienced leading global providers in Industrial Ethernet and Internet of Things (IoT) fields. We actively develop secure, hardened, and reliable industrial-grade and carrier-grade networking products and solutions to enable Industrial IoT connectivity and implement in various applications, covering smart surveillance, smart transportation, utilities, power stations, energy, factory automation, smart cities, etc.
---
A Trusted Partner Taking Innovation Breakthroughs for Your Value
Proscend is headquartered at well-known Hsinchu Science Park in Taiwan and has established strong sales presence over 60 countries such as Japan, Germany, India, USA, UK, Israel, Switzerland, Austria, Belgium, Netherlands, Sweden, Finland, Norway, Australia, New Zealand, and Southeast Asia, etc. Our high-quality products and reliable solutions have deployed into the major national infrastructures and have integrated with a wide range of applications in various industries. Proscend also has already gone deep into Indian market for over a decade and established a subsidiary company in New Delhi to provide industrial-grade and commercial-grade mobile wireless and wired communications devices as well as collaborate with the leading telecommunications operator.
Industrial-level Expertise and Long-term Customer Trust Spell Success
Proscend is devoted to customer-focused demands as well as technical-centered expertise offering flexible customization and knowledgeable technical supports for mass and few-volume diverse production. Particularly focus on cutting-edge industrial-grade LTE Cellular Router line, Long Reach Power over Ethernet Extender line, DSL SFP Modem series, Ethernet Extender series and industrial switches, SHDSL routers, etc. Our connectivity products are well installed more than million sites. We provide rugged field proved products to achieve our customers' satisfaction and trust. Our goal is growing with industrial-grade partners in each country globally.
Making Safer, Faster, and Smarter Connectivity in Industrial Networking
With top-tier quality and trusted reputation, our mission is to design, manufacture, and market of reliable industrial-grade wired and wireless products for use in versatile applications and harsh environments. Certified for ISO 9001, CE, FCC, UL, and complied with RoHS compliance, our vision is to innovate continuously, pursue excellence, and enhance customer satisfaction for consistent high-quality products and high-performance solutions to our worldwide partners. Proscend is actively playing its role of connecting the world for communicating and collaborating with telecommunications, enterprise, and industry to create value, strengthen competition, and achieve success.
Proscend's Advantages:
● With over 20 years of experience specializing in industrial-grade and carrier-grade mission-critical communications products and solutions.
● Collaborate well with more than 10 first-tier international brand enterprises.
● Deploy over million devices in diverse industries and various applications.
● Skilled engineering expertise and sales support with more than 300 man-year experience.
● Marketing growth 60+ countries globally even more.
● Quality stability and product reliability are certified for international authorization.
Proscend's Partners:
Proscend is dedicated to empowering the connected world in Industrial Internet of Things by delivering best high-quality products and solutions. We are thankful that our global partners have been closely cooperated to build strong relationship and create unique values in a variety of industries.