Power Over Ethernet - High-quality Power Over Ethernet manufacturer from Taiwan | Proscend Communications Inc.
PROSCEND is Taiwan high-quality Power Over Ethernet manufacturer and Power Over Ethernet supplier Proscend Communications Inc. was founded in 1999 and is located at the Hsinchu Science Park, a well-known high-tech park in Taiwan. Our mission is to design, develop, manufacture, and market innovative broadband products of networking. since 1999.
Power Over Ethernet
PoE (Power over Ethernet) removes your cable installation hassle, and more benefits. PoE refers to the ability to use an Ethernet cord to carry network data and electrical power to connected devices. As of the unique and robust technologies standardized by IEEE committee, PoE technology keeps evolving from 802.3af, 802.3at, to the latest ultra-high power 802.3bt. The PoE maturity broadens its applications to various industrial verticals, with the growing benefits of cost-saving, low-voltage installation, power efficiency, reduction of power cabling, etc.
Proscend offers a variety of PoE-enabled portfolio covering Media Converters, Injectors, Industrial Ethernet Switches, Long-distance Ethernet Extenders, with the PoE ability ranging from 30 watt 802.3at to 90 watt 802.3bt. By using Proscend's portfolio and innovations, advantages of PoE are brought to not only Ethernet cabling, but also coaxial cabling, with the cable length easily exceeding 100 meters for easing installers' works in the buildings, in the outdoor cabinets, in the small space left from a mess of devices, or in harsh environmental conditions.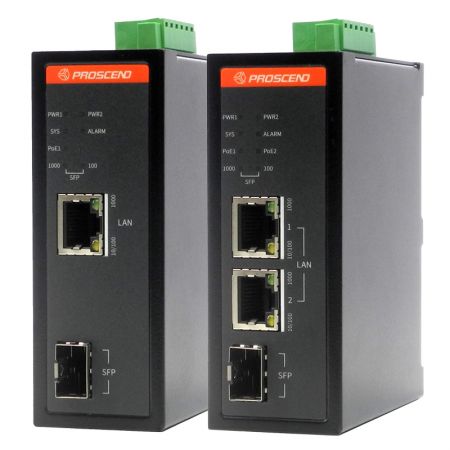 201MP / 202MP
The Industrial Fiber-to-Ethernet 802.3bt Media Converter 201MP/202MP with 1-port or 2-port...
Details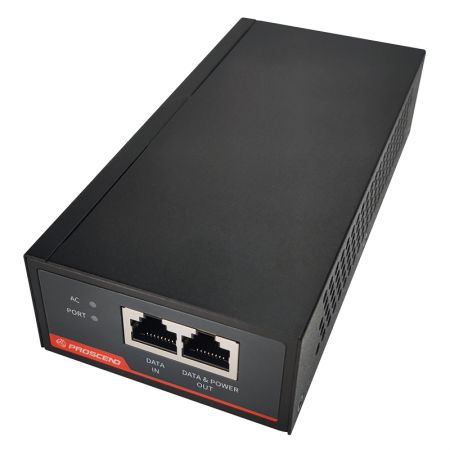 211P / 221P
Proscend Gigabit PoE Injectors 211P and 221P are used to simultaneously send data and power...
Details
Industrial 5G Cellular Router
Get Industrial 5G Cellular Router Datasheet.

Download
PROSCEND Power Over Ethernet Service Introduction
Based in Taiwan since 1999, Proscend Communications Inc. is a world-class and industrial grade Power Over Ethernet supplier and manufacturer with more than 25 years of experence in the Network Communication Industry. Major products and services, including Industrial-grade products,Internet of Things solutions, and Intelligent Network Management System. All network communication device and systems can manage data from devices connected to IoT networks in any harsh environment.
PROSCEND not only enables customers with mission-critical Internet of Things (IoT) connectivity products, services, and solutions, but also provides a network and device management platform to ensure reliable Internet and secure data in demanding environments for deployments of any size, anywhere.
PROSCEND has been offering customers high-quality Power Over Ethernet production service, both with advanced technology and 25 years experience, PROSCEND ensures each customer's demands are met.
Contact Us
Welcome to get in touch.